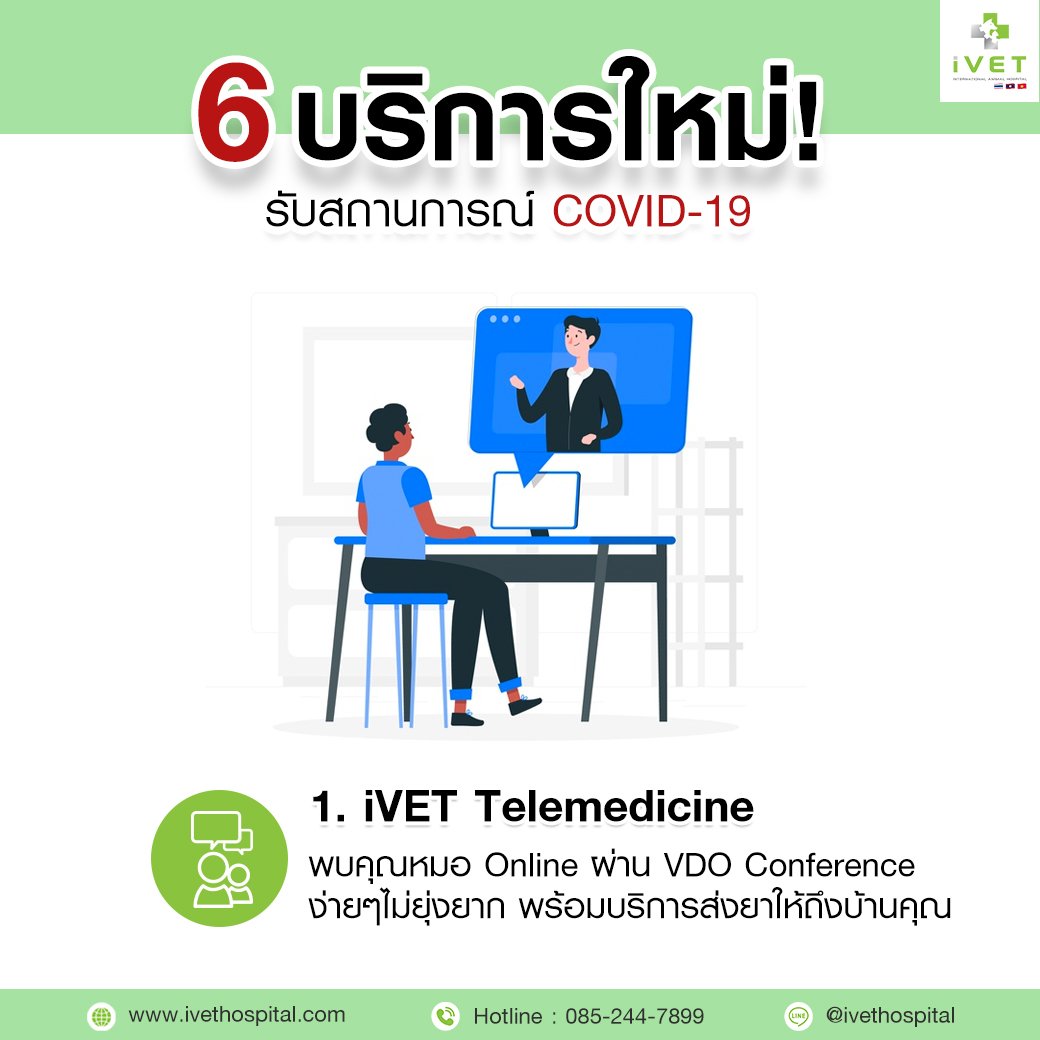 1.iVET Telemedicine is a veterinary counseling service through VDO Conference, to increase the inconvenience for clients who are not comfortable going out during this Covid-19 crisis. Calling us for a pet consultation with a veterinarian is like coming to the hospital. After the diagnosis, we provide a home delivery service of prescribed meds or the pet pick up for further treatments.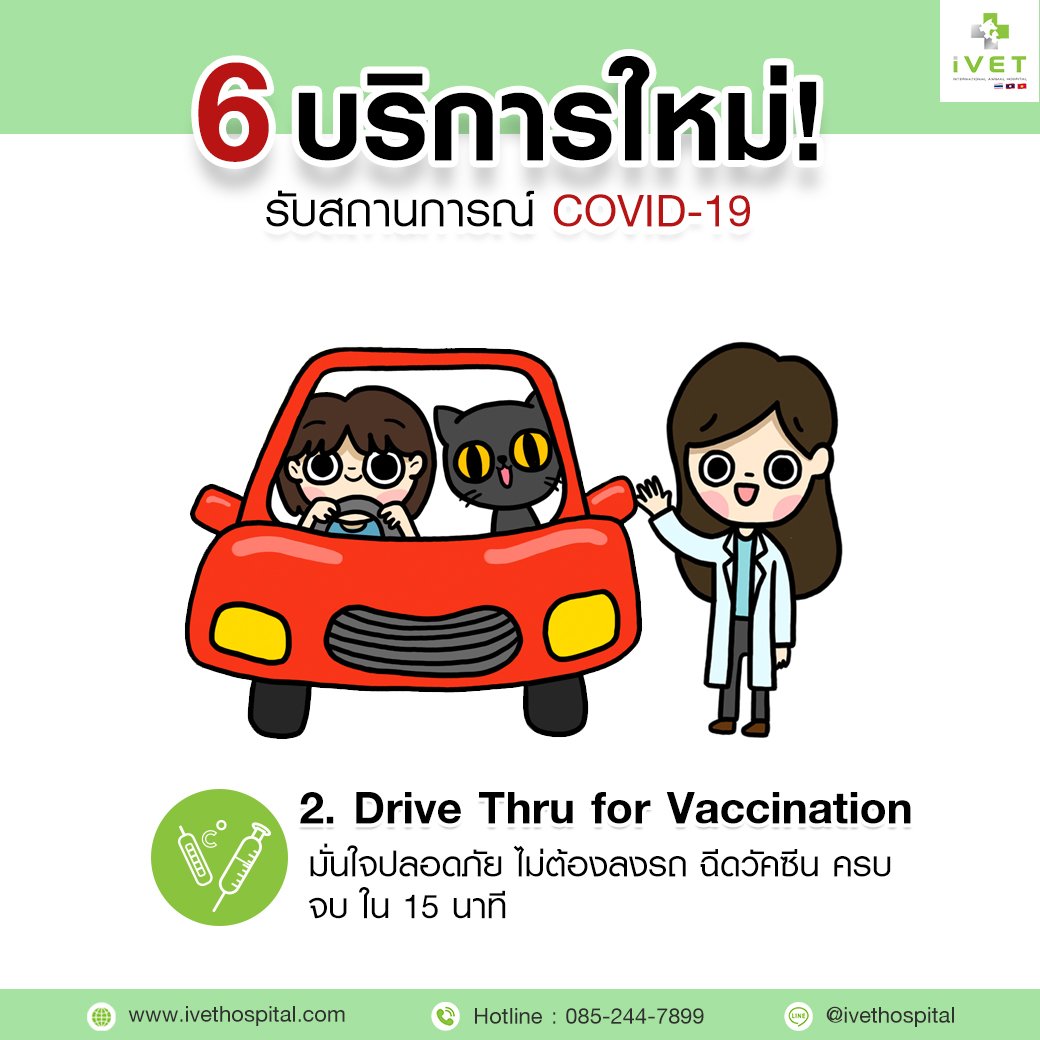 2. Drive Thru for vaccination is another service that is convenient for bringing pets for vaccinations. You don't have to get out of the car. This is following health protocols concerning covid-19 crisis. These measures have been implemented to ensure maximum customer safety and realize the importance of being a part of maintaining a healthy pet. You can be confident that by bringing the pet to Drive Thru for vaccination, you and your pet will be safe and the whole process will be completed within 15 minutes.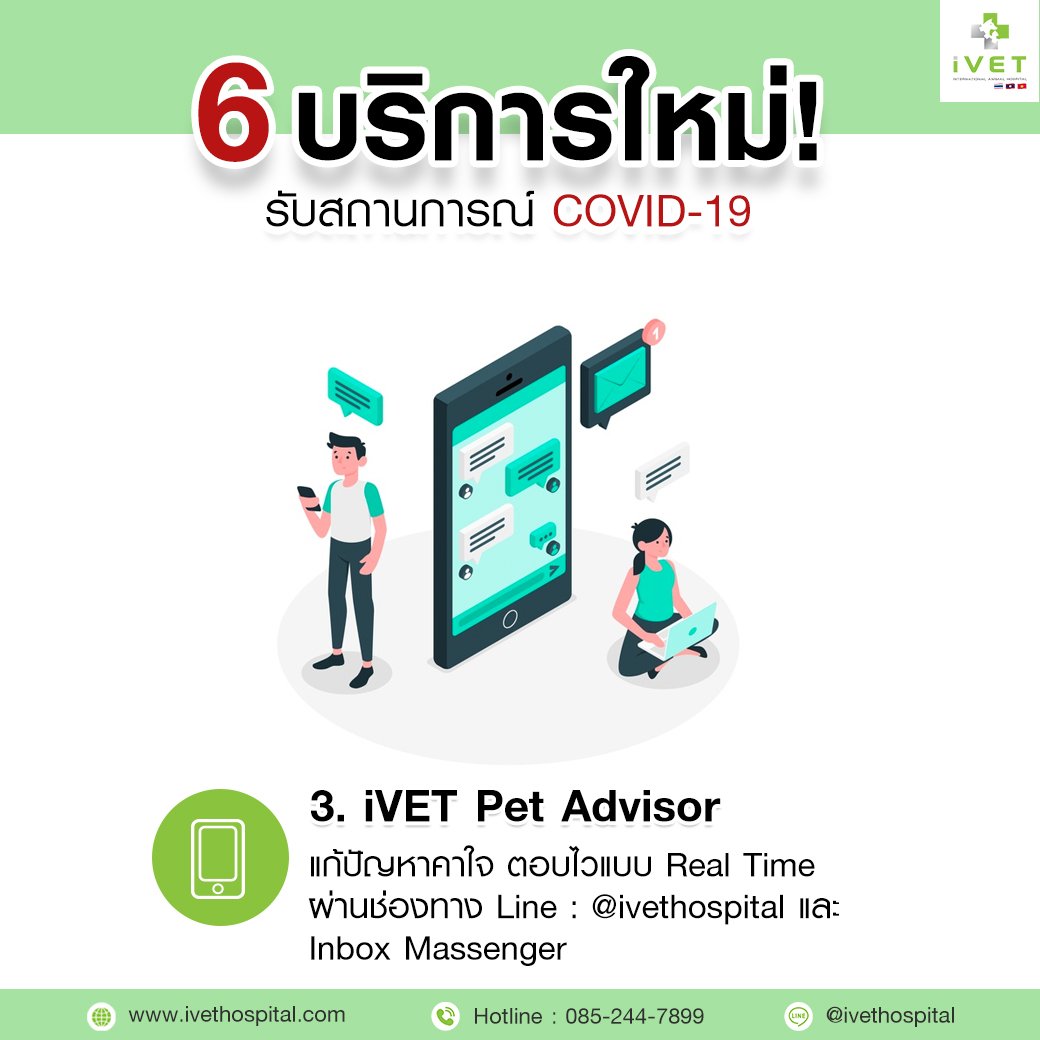 3. iVET Pet Advisor is a service to answer pet health problems with a team of veterinarians specialized in each system of the pet's body, such as eyes, heart, skin, teeth, bones and joints, nervous system, physical, neutering, and the health of special pets (Exotic) such as rabbits, rats, birds, fish. Etc., which will be a Real Time Consultation via Line @: @ivethospital and Inbox Massenger.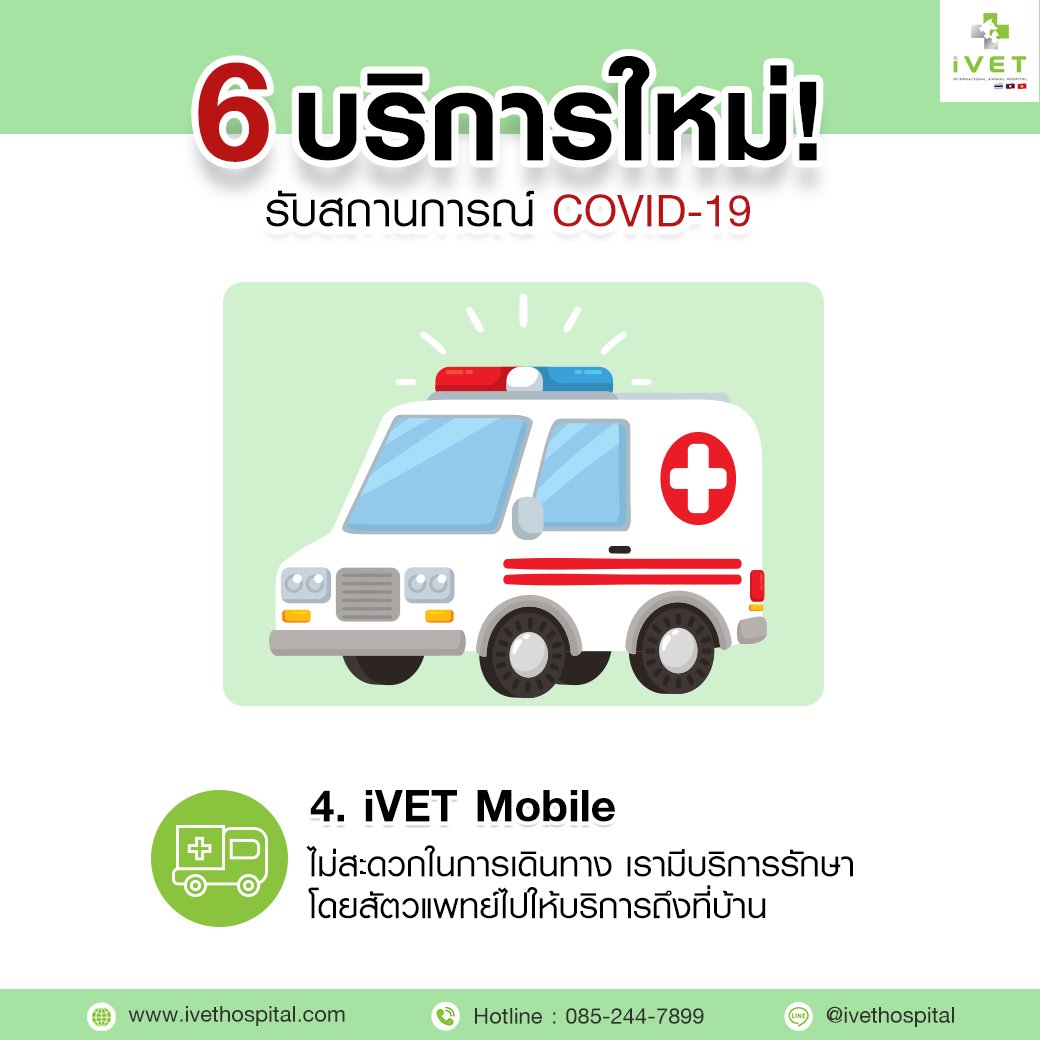 4.iVET Mobile is a service for users who are not convenient to take pets to the hospital. Which we will have a veterinary team With a team and equipment that has been sterilized well, iVET Mobile will be a primary health check, blood collection and vaccination.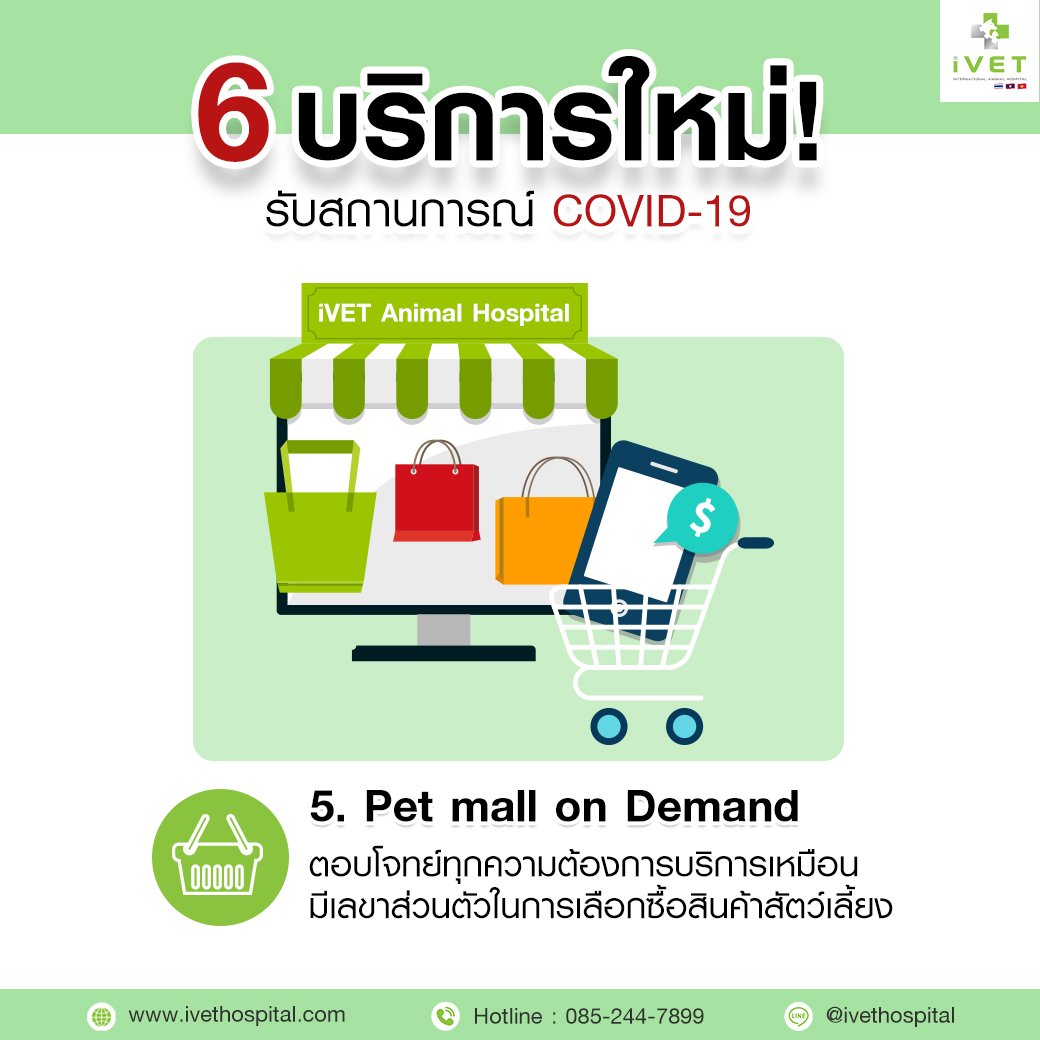 5. Pet Mall on Demand is a Pet Shop online that answers all needs regarding pet products such as general formula food. Food, treats, snacks, toys, sand beds, cats, pads and much more. We are at your service 24/7 at a click of a button.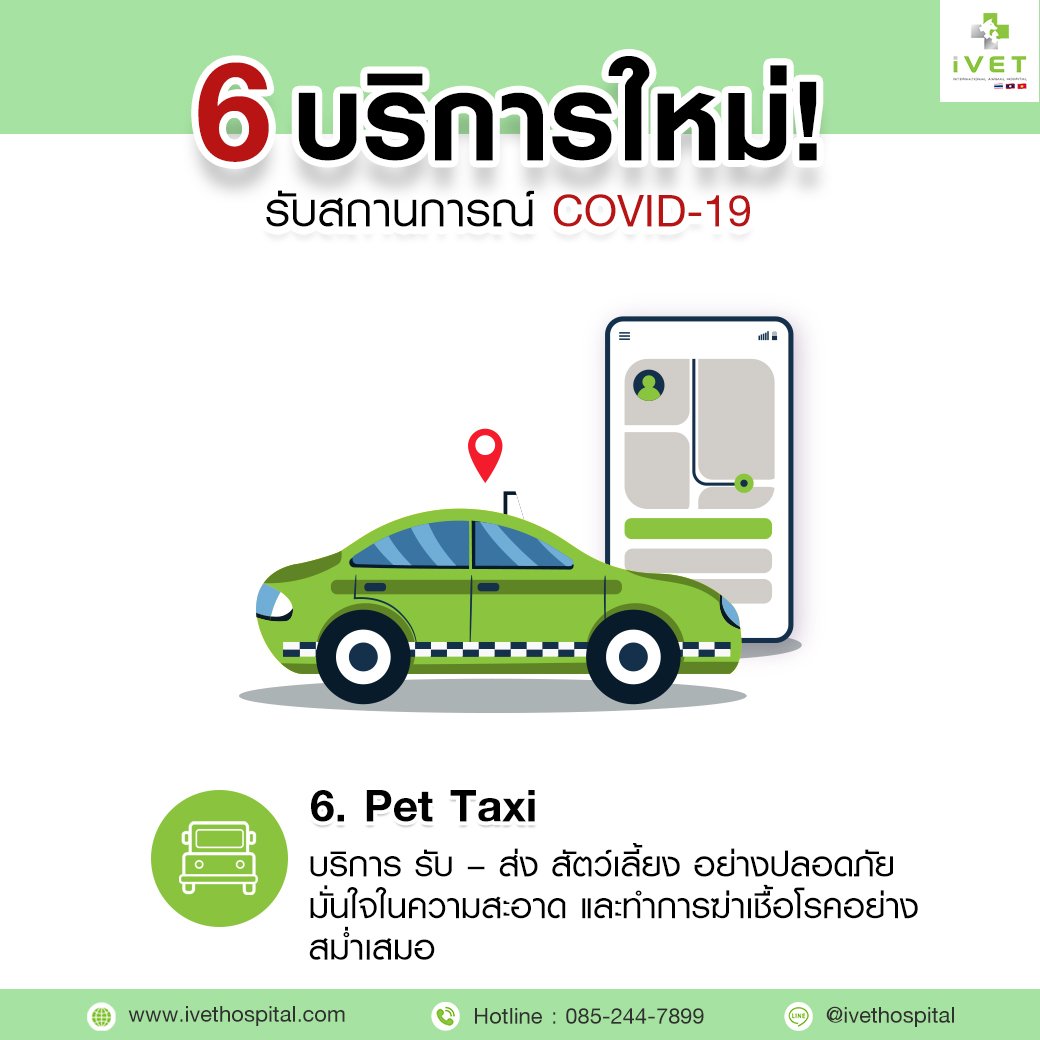 6. Pet Taxi is a safe pet transport service with a professional team that has been trained in basic pet care and observation. You can be confident about the car safety both inside and outside because it has been cleaned and disinfected regularly.

For more information Call 085-244-7899 ...