Although we have an experienced veterinarian team, standard operating room and
sophisticated medical devices we still need to concern about an appropriate surgical
plan and make the owner understand all about the surgical process. We believe that
having owners understand well about treatment modality and make a decision for the
best treatment strategy for their pets will be the key to produce a success treatment.
Before performing a surgery your pet needs to have a blood test to check a health
status if they are ready for surgery. Moreover, it is necessary that the patient has to be
fasting at least 8-12 hours before surgery.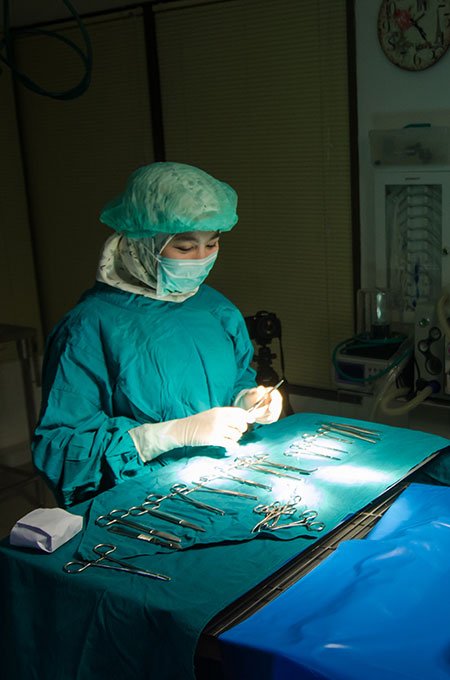 Sterile techniques for surgery
Every surgical process performed in our hospital, all the instruments must be sterile by
vapor pressure machine used in other well standard hospitals so as to reduce risk of
secondary infection from surgery.
General anesthesia and post operative and pain
Post operative care and pain management play a vital role to success of the surgery. Since
they cannot tell us what they feel a suitable pain management is indispensable no matter
they show the signs of pain or not. Body temperature is also crucial for the patient, so we
have a temperature control system for your pet both peri and post operation.
This approach does not need to perform a surgery, it can be applied only in some
cases.
Intramedullary pin fixation
This method applies a medical pin to put in the marrow cavity in order to make the fractured bones align in the normal alignment and osteocytes (bone cell) grow and fix the bones naturally. The pin putted in the bone marrow needs to be stable enough to fix the bones together to promote healing process.
Plate screw fixation technique
This technique can be used to fix bone fracture and its result is better than pin fixation technique. Moreover, plate screw technique is able to fix the bones and promote bone healing faster and more naturally than pin.
This approach is normally used in open fracture by applying the fixation device externally since in the case of open fracture the lesion is already infected and if we use screw plate or pin, it is risk that the bone will become infected and delay healing process. However, in closed fracture, sometimes, veterinarian may choose this technique to treat because it is dependent on veterinarian cosideration.
Screw plate fixation for pelvic
This approach use to fix the pelvic to be in normal alignment and prevent it from becoming deformity which will lead to several problems such as dystocia, fecal incontinence.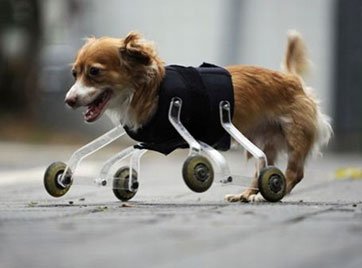 Femoral head and neck excision
This technique is applied when the dogs have hip luxation or femoral head fracture. Surgeon will excise the femoral head and neck from the joint to allow it to form a false joint around the hip. However, this approach is not recommended in the dogs weigh more than 15 kilograms.
Correction of patellar luxation
Every dog breed has a chance to have a patellar luxation which might come from shallowing of patellar groove or legs' deformity.
Cranial cruciate ligament rupture
Correction of cranial cruciate ligament rupture needs to be performed in order to make the patient use their legs normally and do not pain again.
Leg amputation needs to be perform when the patient have a severe infection, bone fracture or cancer especially when those condition affect its health.