Tik "What happen your ear"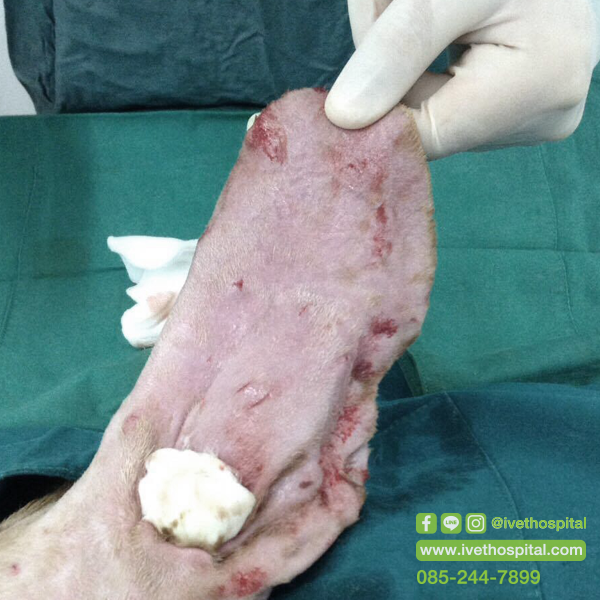 Tik is 1-year old Beagle dog. The owner took her to see veterinarian at iVET animal hospital because she has a problem with left ear swelling and the owner told that she usually likes to scratch her ear at wall or sofa. She had ever seen veterinarian with this problem and took anti-infammation drug before. Veterinarian collects ear wax sample and found she got yeast infection. So, veterinarian give her ear drop medication but 2 weeks later her ear gets swelling again.

Veterinarian determined that she need to surgery her ear for decreasing blood and fluid fill inside and she also has to take antibiotic drug to control infection.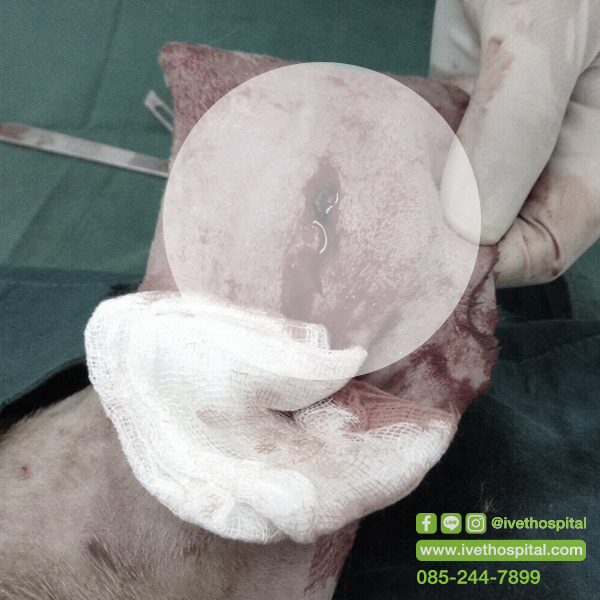 Tik stays at iVET animal hospital until her wound is ok and continue taking antibiotic drug. 3 days later, her wound still swelling. Veterinarian makes a decision to collect some fluid and make antibiotic sensitivity test for appropriated antibiotic drug for her. After 2 weeks her wound gets better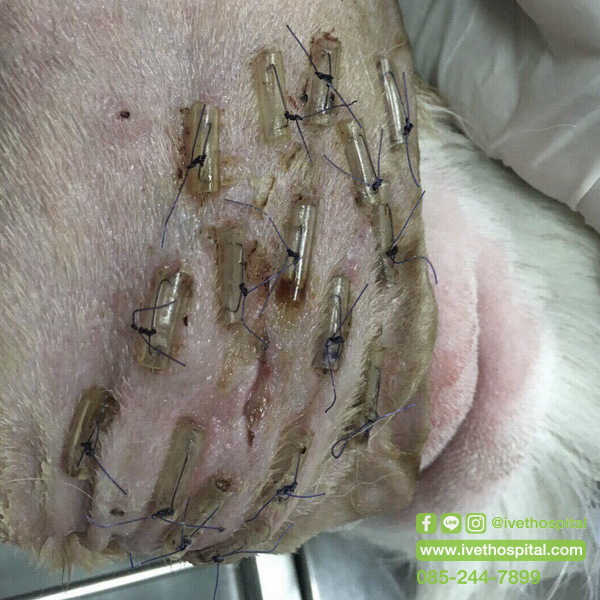 Tips :

Aural hematoma is ear swelling from any causes such as strong scratching until blood vessel around that area is destroyed and bleeding. The cause of ear scratching has many factors including ectoparasites, bacteria or yeast. So, the owner should clean their ears by using ear cleanser frequently