iVET animal hospital is well equipped a team of veterinary
surgeon specialist to deliver sophisticated surgical service to our
customers. Our surgical procedures are performed under high
technology anesthetics and monitoring machines.
- Neutering for dogs and cats
- Neutering for exotic pets (rabbits)
1.2 Tumor removal such as mammary gland tumor, skin tumor or
tumor in reproductive system
1.3 Abdominal and gastrointestinal surgery e.g. intestinal
anastomosis, remove foreign body and correction of
1.4 urinary tract surgery e.g. cystic calculi removal
1.5 Reproductive surgery e.g. cesarean section and pyometra.
1.6 ophthalmologic surgery such as enucleation, correction of eye
ball protrude and deep corneal ulcer correction.
1.7 Other minor surgeries such as abscess or cyst removal,
cryosurgery or electrosurgery and entropion or ectropion
2.1 Bone fracture correction with suitable medical devices
e.g. wiring, pin, screw plate technique and external
2.2 Cranial cruciate ligament rupture
2.3 Correction of patellar luxation
2.4 Correction of hip luxation

Anesthesia and pain management
Anesthesia, an important part of surgical procedure, is an
administering suitable analgesic and sedative drugs. Anesthetist
needs to select the medicines for the animal prudently and
monitor all vital signs during the operation. In general, anesthesia
can be divided into 3 steps:
1. Pre-operative step; since operation and anesthesia affect all
body system of the animal, thus, it is indispensable that all
medical histories of the animal including blood profile and
other laboratory results have to be informed to veterinary
surgeon. Those results are also important for veterinarian to
choose proper medicines and to explicit to the owner about
all the risks might occurs during surgery
2. Operative step; in this step, veterinarian will administer
anesthetic drug to the animal via blood vessel and intubate
endotracheal tube so as to make general anesthesia and
support respiratory system. Moreover, the animal will also be
monitored other vital signs by monitoring machines and the
alarm will alert when some of the vital signs is deformed
having the veterinarian help the animal promptly.
3. Post-operative step; Veterinarian and vet nurse will take the
animal to inpatient ward and focus on pain management and
prevent the pain and complications might be occurred. When
the animal is fully recovered from anesthesia they will be
allowed to go home or may stay in hospital for 1-2 days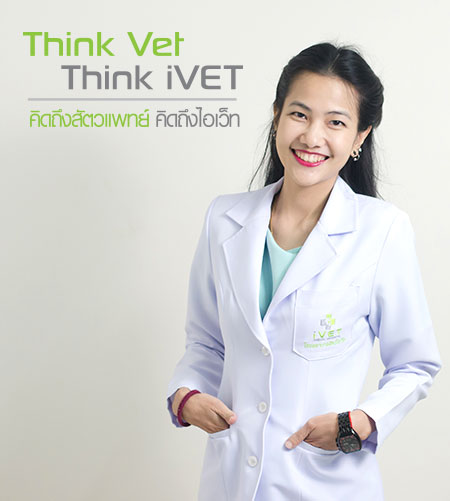 Other than performing standard operations, we also focus on
pain management after surgery in order to operate a safe
and least painful surgery.