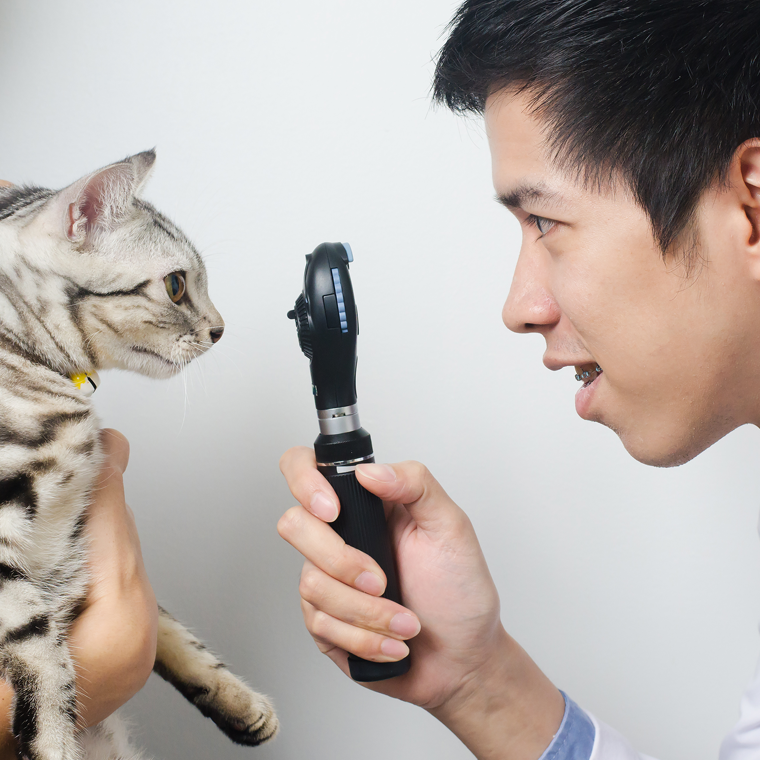 Because the eyes are the window of the heart. " iVET Animal Hospital provides eye care services for your little friends. Whether it is a congenital problem Caused by diseases and accidents We are happy to give advice on first aid in the event of an eye accident. With continuous care in both medicine and surgery.

Our staff are committed to providing our patients, clients, and veterinary partners with the highest standard in animal eye care. We offer advanced technology and veterinary expertise in a state-of-the-art veterinary medical facility. Our vets are board certified veterinary ophthalmologists trained to diagnose and treat a comprehensive range of eye conditions and diseases in small animals.

AT iVET OPHTHALMOLOGY CENTER YOU CAN EXPECT:

+ Ethical, compassionate, respectful patient treatment at all times.

+ Recognition of, and respect for, the strong bond between pets and owners.

+ Timely, thorough communication to ensure that you are well informed regarding your pet's condition and treatment options.

+ Full participation in the decisions directing your pet's treatment.

+ Excellent communication with and involvement of your referring veterinarian through prompt referral reports, phone contact to discuss all new patient referrals, and the availability of immediate phone consultation services.

+ A comprehensive eye exam, diagnostic testing, surgery and eye certification


We can check, detect and treat the following conditions and more:

- Diseases of the eyelids, such as Eyelid curl conditions - curl, abnormal eyelash condition
- Clogged tear duct disease Dogs often do not show pain. But with more tears
- Corneal diseases such as Corneal inflammation Corneal ulcers, dry eye disease, or cataracts, etc.
- Inflammation of the third eyelid gland
- Glaucoma (a condition with high eye pressure)
- Retinal diseases such as Retinal degeneration from diabetes Retinal peeling, etc.